Team Bolton Together
Working together collaboratively to improve the quality of life for communities
Who are we?
Bolton Together is the children and young people's voluntary and community sector consortium for Bolton.
As a collective, our staff and volunteer base enable us to reach the 73,000 children and young people, and their families in Bolton.
Bolton Together is a Registered Charity in England and Wales (1163466) and a Company Limited by Guarantee (08730010).
Read about our Board of Trustees and our staff here at Bolton Together below…
Karen Edwards OBE – Chair of Bolton Together
Karen is the Chief Executive at Bolton Lads & Girls Club, a dynamic and progressive children and young people's charity, providing a range of universal and targeted services across Bolton. With over 25 years youth and community work experience Karen has held her current role at BLGC since 2010, before which she held a number of senior roles.
Karen and BLGC have received many awards, Karen was awarded an OBE in 2012 in recognition for her services to children and young people.
Throughout her career, Karen has sat on many Boards including Parent Governors, the Queens Award for Voluntary Service assessing panel, strategic forums and national campaigns and has chaired the Board of Trustees for Bolton Together since 2017.
Karen's passion is equality and opportunity for care experienced children and in 2014 she and her husband adopted two brothers. As well as enjoying family life Karen is a dog lover and has three of them.
Gill Smallwood – Vice Chair
Gill worked in education for 28 years and moved into the voluntary sector 9 years ago and now works as Chief Executive for Fortalice, Gill is passionate about her work in this sector.
Gill is a founding Director of 1Point, an organisation providing a gateway to talking therapies, a Director of Bolton Together and a Director for Fresh as a Daisy.
Gill is still heavily involved in education and is a Governor for a primary and secondary school in Bolton. Being involved in a diverse range of partnership working and sitting on Boards gives Gill an opportunity to help shape local and national policies on domestic abuse, education and safeguarding. Gill has been instrumental in leading and developing a range of accredited domestic abuse training which will be delivered locally and nationally.
Gill likes to give something back, so still does some voluntary counselling sessions and clinical supervisions to ensure she is up to date with current practice and is able to help others when needed. In the spare time Gill has, she loves spending time with her family and friends and is always up for a challenge.
Kath Smith – Trustee
Kath started her career in children's services and the public sector in 1985 and is currently the Children's Commissioning Manager with Bolton Council. She is responsible for commissioning social care and education services and works closely with the Clinical Commissioning Group (CCG) to jointly commission services. Kath is passionate about equity, diversity and inclusion for vulnerable children and young people.
Kath has been part of Bolton Together for over 10 years and is an advocate for the voluntary and community sector and has been a Trustee for a local charity.
Kath has served as a school governor for more than 20 years and is currently chair of governors at the school which her children previously attended.
Kath lives in Lancashire and enjoys the outdoors and being involved in the local community. She has raised funds for national and local charities including participating in charity runs.
Beverley Matta

– Trustee

Bev has worked as a doctor in Bolton for over 10 years. Having completed her training at Royal Bolton Hospital she has been a GP partner in Westhoughton for the past 7 years. Over the past 3 years, she has been involved in neighbourhood working and more recently has been appointed as Westhoughton's clinical director. This role involves oversight of contractual requirements for 30,000 patients and coordination of the large extended multidisciplinary workforce.

Being a clinical director has helped foster improved relationships across primary care in Bolton. Bev has a passion for integration and improved communication across all parts of the health and care systems. 12 months ago she was elected as a member of the board on Bolton's integrated care partnership.

These portfolio roles give her good insight into the challenges faced by adults and children across Bolton as well as an appreciation for the work done by so many of the professionals involved in their care. As a mum of twin girls, she is kept very busy and likes to relax by baking, running and spending time with friends and family.
Adam Warbrick

– Trustee

Adam has been working in the youth and community sectors for over 10 years in both project delivery and management positions. Starting his career as a Youth Worker, he realised his passion for supporting the most vulnerable people in society. Adam has dedicated his career to providing support and enhancing opportunities for children, young people and vulnerable adults.

In his current role, as Community Development Officer at Bolton at Home, Adam is working to empower communities in Bolton to offer valuable projects and services for the benefit of deprived communities. He looks to adopt a wide range of different practices, approaches and initiatives which centre around the belief that communities have knowledge, skills and assets which mean they themselves are well placed to identify and respond to any challenges that they face, and to thrive.

Adam's spare time is mostly spent with his family. He enjoys spending time out in nature with his daughter and walking his Border Terrier, Poppy.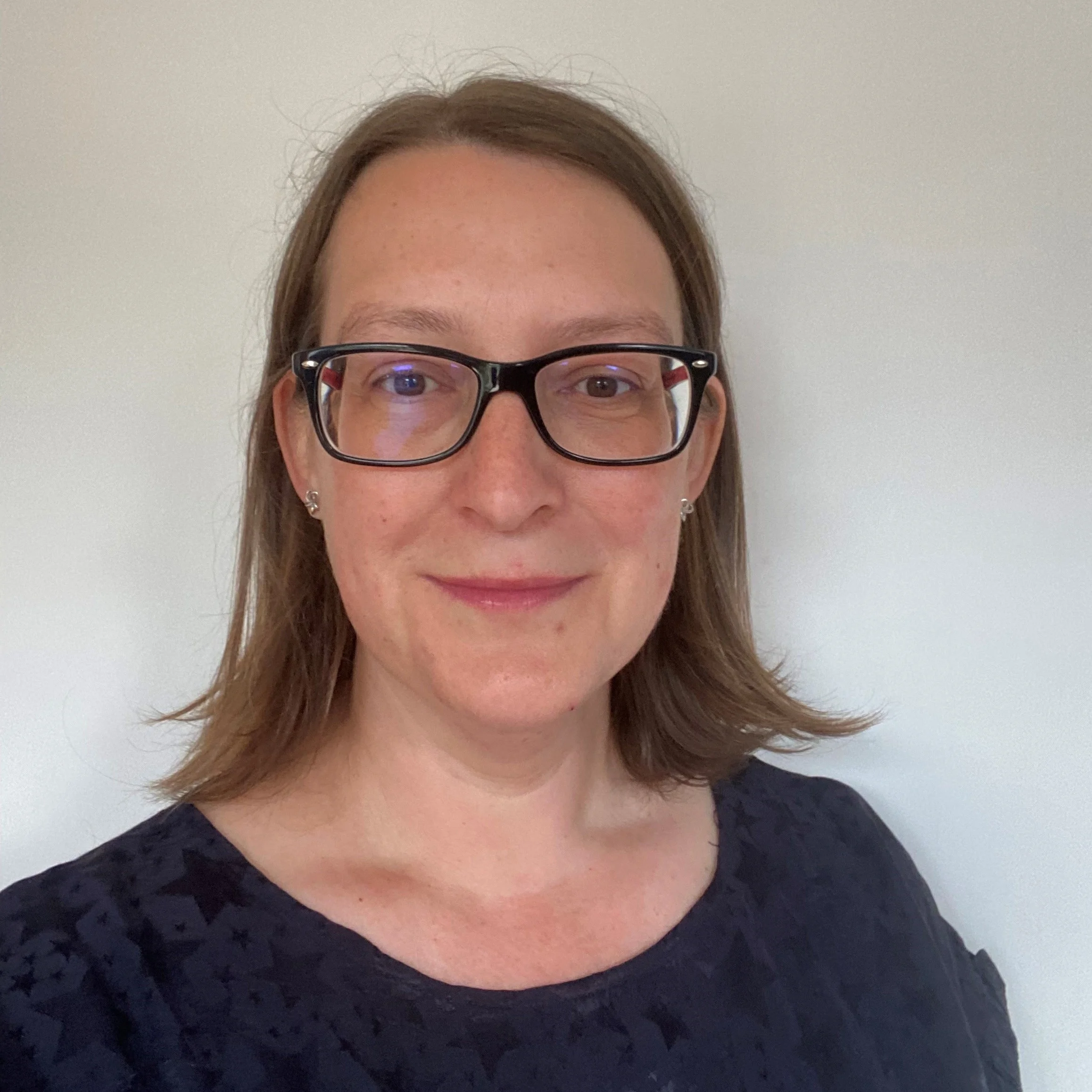 Lindsey Darley

– Trustee

Lindsey is Director of Transformation and Delivery at Bury Local Care Organisation, a partnership of seven organisations including NHS Trusts, primary care, voluntary sector and social care. Since starting out as an Occupational Therapist she has worked in a variety of fields including mental health and social care before specialising in community health services. She is particularly passionate about the benefits integrated care across different sectors can bring to people and their families.

In her current role, Lindsey works to develop and deliver big programmes of change across partner organisations in areas such as integrated neighbourhood teams, palliative and end of life care, and hospital and community based urgent care. In addition, she is responsible for developing the workforce strategy for integrated care. Using improvement methods and co-producing work with staff groups and people and their families is a key part of her approach to her work, and this has resulted in Lindsey being an AQUA Improvement Fellow and presenting her work at national conferences.

Lindsey is a mum to twins born prematurely which gives her insight into the ongoing challenges faced by families experiencing the need to access services. Her spare time is spent walking her dog in the local countryside.
Chloe Bennett

– Trustee

Chloe is a Qualified Psychological Wellbeing Practitioner and supports those aged 16 and over with common mental health problems. The role has allowed Chloe to gain a greater understanding of the factors that contribute to emotional wellbeing in addition to the valuable role voluntary and community sector organisations can have in enabling individuals to thrive.

Chloe is passionate about Youth Voice and co-design within services and programmes created to benefit children, young people and their families. Chloe has 10 years of experience in Bolton's Voluntary and Community Sector, playing a vital role in the growth of Bolton-born, youth charity Youth Leads. First joining as a participant in 2011, Chloe has since supported thousands of young people to develop and enrich their skills, reach their potential and make positive change within their communities through youth-led activities.

Chloe currently serves as a Trustee at Youth Leads and an e-Mentor for the Mullany Fund through which she supports young people to reach their career goals within Psychology. During her spare time, you can find Chloe exploring new places, cooking, and reading.
Louise McDade – Strategic Lead
Louise has 20 years' experience in the community and voluntary sector and joined Bolton Together as The Strategic Lead in August 2020. Louise is passionate about collaboration and co-design and delivering person-centred services for Bolton residents.
Prior to this role Louise worked for Bolton CVS for 11 years leading on several health, engagement and inclusion programmes and held a secondment with Bolton NHS Foundation Trust striving towards increasing understanding and awareness of the fantastic voluntary sector offer in Bolton.
Louise has vast experience in project management, partnership work, strategic representation and co-designing services with a range of statutory and voluntary sector partners and those accessing support.
Louise is a Trustee for Senior Solutions and a proud Mum of two teenage boys and Poppy the Cavapoo.
Matthew

McCloskey – Emotional Health and Well Being Practitioner
Seconded from Bolton CAMHS Service
Matthew is a qualified youth worker and Children & Young People's Psychological Wellbeing Practitioner, having worked in the youth sector for over 10 years. He also has a Bachelor of Arts in Creative Music Technology. Matthew has experience engaging groups of young people across the UK through creative arts, music, informal education, social action and international youth projects.
In his previous role at Bolton CAMHS, Matthew delivered a group project within the GM i-Thrive alliance using drama as a tool to improve wellbeing. The success of the project provided a proof of concept to develop an implementation model for arts interventions in mental health services.
Matthew enjoys making music as both a singer/guitarist and as an electronic music producer. He is busy training Bren, his new Border Collie puppy, and enjoys long walks and weekends away in nature.